Quote:
Originally Posted by
faulkss
Thanks Damon!

Just gotta flip the coin on this 999s, if that falls through it is al 848
Hard decision to make. I've wanted a monster for some time now and couldn't bring my self to part with my 749s so I've worked my arse off and saved enough to buy an S2R as well.
I'll be picking the monster up in about 10 days time from Moto Rapido. Maybe someone knows the bike or of it?
Very much looking forwards to becoming a monster owner and very happy to find this site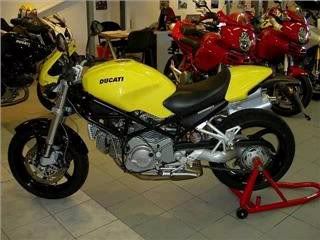 This is my S. You can pick them up nice and cheap ( for a Ducati that is) and the ride is awsome.